"Delhi ki garmi, Delhi ki sardi and above all, Delhi ki Ladki" all score the highest. Delhi being a native hub holds immense love and attachments towards the city and its people. A Delhi girl can be easily distinguished in a crowd of many and can be famously outcasted as "Happening Delhi Girl" A Delhi Girl- Beautiful, chirpy, bold, strong, a show-stopper, extroverts, annoying, yet fabulous.
Here are 12 Reasons why every Boy wants to date a Delhi Girl
1 ) Great fashion sense – "Apna Swag"

Anything trendy to a simple tee and pajama, we can carry it off in penchant style. Delhi girls have a unique and juicy style of clothes and color combination with off course suited footwear.
2 ) Brand –Unbranded- Swear in style
They swear by Zara, Mango or other brands within fraction of seconds. Yet can bargain like a pro at Karol Baag, Palika Bazaar, and Kamla Nagar market fiestas.
3 ) No particular tags – "Mast Maula"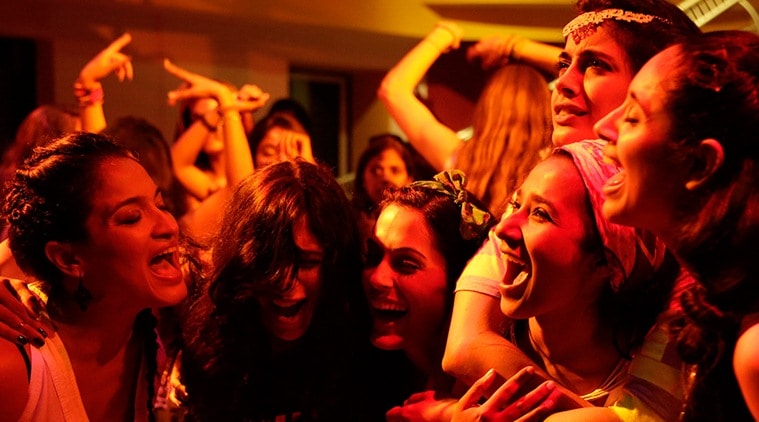 Delhi's Ladki goes clubbing with cousins and friends, goes grocery shopping with moms and a local visit to the temple with "Dadi ji and Dadaji" too entices them.  They are not bound to some special class or tag. They do what they like.
4 ) Foodies – "khane ki shokken"
Diet-conscious, surely they are. However, Delhi chaats are a must-must. They know where we can hog on the best chaat together.
5 ) Do not fake accent – " Desi Boli"
Speak desi local Hindi or an occasional blabber or two in English. Guys!! You too can be yourself!!
6 ) Travel cool – " Bindass Ghumna"
We drive, we walk, and we use the metro too. No qualms, Honda city at home… be it or be not. Delhi girls don't give a damn when there is a question of travel.
7 ) Enjoy gossip – " Favourite Time-pass"
That is luckily only with their gang of girls. So you guys, like me too are spared.
8 ) Parents are fine about her falling in love – " Boyfriend common h"
Love marriages are not a sin. Love hua.. "Munda sona hai ga.. Paisa a..pariwaar acha hain.. Kudi naal pyar bhi karda hain.. Aur ki chahida hain".
9 ) You don't need to nag her to tag along, she'll take you to the pub – "Mujhe pata h "

Party tau banti hain, "Maine pee nahin hain, mujhko pila di gayi hain (Bollywood Obsessed). Do peg tau bante hai!
Delhi boys make the dating game and Delhi girls undoubtedly are worth all the efforts!!